TAKE ACTION!
Add your name for alerts on when to email council, and info re the
RALLY – SUNDAY FEB 6 – 3 PM @ City Hall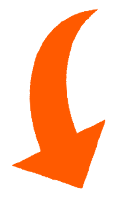 TAKE ACTION!
Add your name for alerts on when to email council, and info re the
RALLY – SUNDAY FEB 6 – 3 PM @ City Hall

GWP still proposes 93-101 MW of NEW GAS investments for the Grayson Repower.

GLENDALE CAN DO BETTER!
The Grayson Repowering Proposal would commit our city to a huge investment in fossil fuels for a small percentage of our overall use. City Council should reject the Grayson Repowering Project in its current form and tell GWP to further reduce the need for gas generation by prioritizing local distributed solar and storage, energy efficiency, and other ways to reduce energy demand. All new transmission into Glendale should be included in energy planning. Glendale needs to explore ways to avoid the financial and health risks of this project.
BACKGROUND
In April 2018, the Grayson Repowering Project—a project to replace existing equipment at Grayson with new gas-burning equipment with 262 MW of energy capacity—was rejected by City Council after community protest and advocacy for clean energy.
In July 2019, City Council conditionally approved the 2019 Integrated Resource Plan (IRP) and an energy portfolio with 93 MW of gas burning, 75 MW of battery storage, and projects for energy efficiency, demand response, and a solar-and-storage virtual power plant. City Council directed GWP to pursue more clean energy to reduce the need for gas. Council also asked for development of a plan for goals or methods to achieve 100% clean energy by 2030. GEC & Sierra Club penned a letter with recommendations for a path forward.

Now, in 2022, the Grayson Repowering Project, based on the prior 2019 IRP energy mix, still has about 100 MW of gas equipment, in two alternative forms City Council will choose from: either 93 MW from 5 new internal combustion engine (ICE) units, or 101 MW from refurbishing two existing Grayson turbines. GWP did not do enough to find clean energy alternatives to gas in the 2 1/2 years since summer 2019. Glendale can do a lot more with clean energy. We may not need so much gas at Grayson.
IMPORTANT DATES

Decision at City Council – Feb 8, 2022 @ 6PM*
Historic Preservation Commission – January 20, 5 pm
Sustainability Commission – January 24, 5 pm
GWP Commission – January 31, 5:30 pm
City Council – February 8, 6 pm
*Please note: Schedules can change. For the most updated agendas, visit the City's Website.
WHAT CAN I DO?

Advocate for more clean energy and less gas in the Grayson Repowering proposal.

What Else Can I Do?

Sign Up here for updates and ways to take action.
Email us at contact@gec.eco to volunteer on the campaign.
Follow us on social media:
Share Flier

Print and hand out the Stop Gas At Grayson Again flier to your friends, neighbors and local businesses. Let your community know!
ARGUMENTS FOR LESS GAS

Climate Change:  We need rapid transition to clean energy now to avoid catastrophic climate impacts. Every local government needs to do as much as it can to avoid burning fossil fuels during this critical decade. Adding gas-burning equipment impedes that goal and is the wrong way to go.
Clean Energy Potential: GWP must fully explore all other options, and it has not yet done so. GWP should focus more on solar + storage programs, load management, more transmission, and clean energy innovations first instead of investing in gas generation to meet our energy needs.
Not Enough Solar + Storage: GWP has not launched a commercial solar program, or done enough to encourage more private residential solar + storage. Much more can and must be done to maximize local, distributed energy.
Not Enough RFPs: Although City Council asked GWP to pursue technologies and distributed renewable energy resources to reduce the need for gas generation at Grayson, GWP has not issued Requests for Proposals (RFPs) for new local clean energy projects since 2018. There is a lot of potential that should be explored before Glendale commits to gas-powered energy.
Financial Concerns: The Grayson project will cost hundreds of millions of dollars. The main rationale for adding this energy capacity is to meet "reserve" requirements—in essence, to insure against situations where other power sources go down, like a downed transmission line. Once the new equipment is installed, GWP proposes to use it only 15% of the time to cover peak demand, and it will help in the short term until new transmission comes online. This is incredibly expensive insurance, and a lot of money to spend for equipment that will sit idle most of the time. There are cleaner and more affordable ways to meet or reduce Glendale's energy needs. Plus, this technology may well be obsolete or legally prohibited long before the end of its useful lifetime. Glendale ratepayers will foot the bill and may end up paying twice. Instead, we could invest in technology that can last for the long term.
Gas Price Risks: A gas plant relies on gas supplies from outside Glendale. If there are problems with supply, prices will spike. When that happened in the past, GWP shut down the whole plant for seven months. Using Grayson in similar circumstances would add significant costs to operate the gas plant.  Furthermore, utility gas supply prices are escalating sharply.
Air Pollution: Air pollution is a major concern in the neighborhoods near Grayson, which are heavily burdened by the power plant and freeways. The Grayson Power Plant produces significant amounts of air pollutants that cause cancer, asthma, heart disease, dementia, as well as impaired cognitive development in children. The Los Angeles region has among the worst air quality in the country. Glendale should do everything it can to minimize emissions in this area, including replacing the old Grayson units with local clean energy instead of new or refurbished units.
PROJECT HISTORY & GEC IMPACT

From 262 MW in 2017, to the 93-101 MW proposed today, GEC has made a difference! NOW, once again, we need your voice to ask our City Council for a BETTER Grayson Repowering Proposal that FURTHER REDUCES investments in fossil fuels.

City Council approves consulting contracts with Stantec and Pace Energy to develop Grayson proposal
GWP presents proposal for 250 MW Grayson repowering; gets approval to proceed with environmental study
Carlsbad Energy Center gas plant approved; likely to be the last gas plant in California if Grayson does not go forward
First op-ed opposing the Grayson repowering published in the News Press
GEC launches as Facebook group; partners with Sierra Club to stop Grayson
GWP issues Draft Environment Impact Report (EIR) for Grayson repowering
Sen. Portantino and Laura Friedman publish op-eds opposing Grayson project. GEC holds first large rally in front of City Hall opposing Grayson project.
GEC holds second large rally in front of City Hall opposing Grayson project
GEC holds third large rally in front of City Hall; Council votes 4:1 to pause project and explore clean energy options
GWP launches Clean Energy RFP; GEC attempts to partner with GWP to encourage market participation but is rebuffed; calls for Stakeholder Advisory Group turned down
California Energy Commission suspends applications to build natural gas power plants in Oxnard and Santa Paula
LA Mayor Garcetti announces plan to phase out operations of three natural gas plants in Los Angeles
GWP conducts community workshops; discloses proposal for scaled down 100 MW gas plant (+ battery storage & distributed solar)
Council pauses project, places conditions on GWP's energy proposal. Asks staff to push for more renewable power, transmission, and other ways to reduce the need for gas generation.
City Council authorizes GWP to negotiate with 4 bidders from the Clean Energy RFP: (1) Franklin Energy, (2) Lime Energy, (3) Permacity and (4) SunRun
Press Coverage of GEC's Original
Clean Energy (Stop Grayson) Campaign
Supporters of GEC's Original
Clean Energy (Stop Grayson) Campaign:
Glendale Coalition for a Better Government—Support Statement: "The Coalition will work to prevent the 'repowering' of the Grayson Plant from a fiscal perspective. The Coalition is working with Dan Brotman, Founder of the Environmental Coalition. Brotman is working from the environmental aspect, the Coalition from a fiscal aspect…both working toward the same goal: A cleaner, less costly repowering!!"
CA Assemblywoman Laura Friedman—Grayson Power Plant project should be shelved (Op-ed, Glendale News Press, June 2018): "I want to focus on the economic risks posed by this plant because it's important to understand that a healthy environment and a good economy go hand in hand today, while investments in fossil fuels are increasingly taking money out of our wallets and holding our economy back. To put it bluntly: Expanding the Grayson Power Plant will place an unacceptable cost burden on Glendale families when cheaper, safer alternatives exist….Glendale should halt plans for Grayson, bring in external consultants to develop a clean-energy alternative and move our city into the cost-effective, clean-energy future Glendale deserves."
CA State Senator Anthony Portantino & Susana Reyes—sum up the problems with the plant expansion with their letter to the editor of the LA Times: "In short, the Grayson proposal would increase emissions and particulates that would adversely affect our climate and potentially impact the health of children at Benjamin Franklin Elementary, Mark Keppel Elementary and the Disney Children's Center, as well as elderly residents of nearby Pelanconi Estates. The DEIR predicts global warming emissions will increase nearly seven-fold. This is the equivalent to 90,000 additional cars on Glendale's roads….As recently proposed by Councilman Zareh Sinanyan, Glendale residents and ratepayers deserve that alternatives be thoroughly examined separately and independently from the Grayson EIR process. Given the severity of the environmental concerns and the cost involved with Grayson it can be argued that a multipronged renewables portfolio would be less expensive to implement and would meet California's increasingly stringent emissions requirements."
Jose Huizar, Los Angeles City Council District 14—Statement of Support: "The Councilmember's staff asked the Glendale Council to support the recommendation of the Glendale Water and Power Commissioners, pause the project, and solicit green alternatives to a gas-powered plant."