New Rebate Program for Glendale residents!  GWP announces The Laundry to Landscape Greywater System program. Per their website, "The program offers a rebate of up to $500 (not to exceed the actual installed cost) for residential customers who install a Laundry to Landscape (L2L) greywater system that does not require a City permit. These systems are designed to reuse the water from a washing machine to water your plants. It provides for an efficient means to irrigate plants in your landscape, and provides natural groundwater recharge."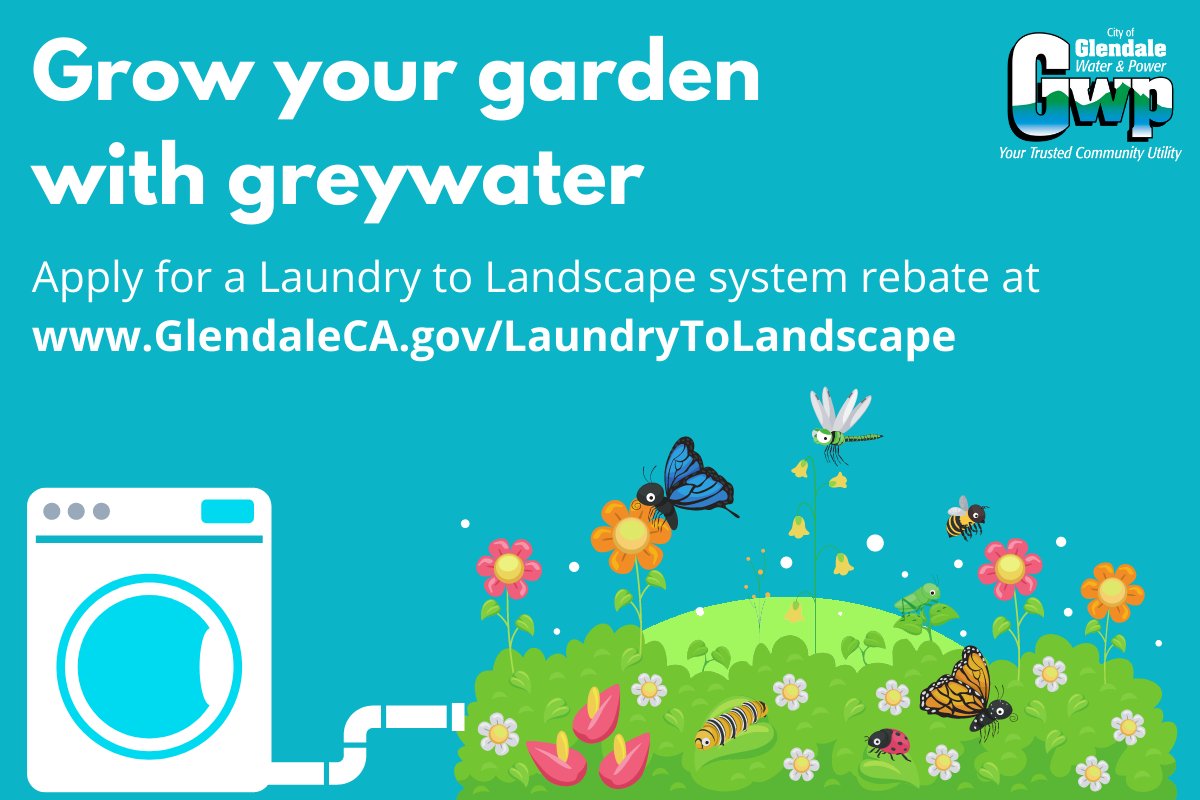 For more information on the program and to apply,  please visit GWP's website.
Also, be sure to check out GWP's Smart Home Rebate page for more information on other rebates currently available for water and energy saving appliances and EV chargers.
Want some additional resources? Visit Grey Water Action for loads of information on installing your own systems, including how-to videos and webinars, what kinds of detergent you can use with your system, average costs, and various grey water system types. Their website has information specifically about the Laundry To Landscape system and a helpful list of SoCal installers you may want to consider, including SoCal based  Greywater Corps,  who have built hundreds of systems since 2009.
Here is a Laundry to Landscape system example with parts list, from the Valley Water district.
Here is a 2016 Greywater Powerpoint with specifics on a Laundry to Landscape system build, from Napa County RCD.