The City of Glendale has a program to help your business GO GREEN! 

Glendale's Green Business Certification Program
What is it? 
Glendale's Green Business Program is part of a state-wide initiative that offers local businesses free help to "go green" and qualify for Green Business Certification. The City of Glendale Website has complete information.
Interested, but have questions?

Contact: GreenBusiness@Glendaleca.gov
What Do I Receive for Participating?
The city provides a free environmental audit in the areas of energy, water, pollution prevention, solid waste disposal and transportation and followup coaching to help businesses become more sustainable, efficient and profitable. Additional benefits for certification as a Green Business are potential reductions in water, waste and energy bills, rebates and promotion of the certified businesses, e.g., window sticker, display plaque, Mayor's commendation and inclusion on the city and state-wide green business online network.
Read

 about CR Digital Solutions' Glendale Green Certification Experience!
"As a digital marketing company, one of my goals is to support eco-friendly companies that are trying to help protect the environment. When I saw the city of Glendale's program designed to help local businesses 'go green' and become more efficient, profitable, and sustainable, I jumped at the chance," said CR Digital Solutions owner Chris Ryder."
". . . Just a week after registration, city staff arrived at CR Digital Solutions home base and took an assessment of the working environment. They looked at electricity & water usage, computer & electronic devices, paper products & printer cartridges, eco-friendly appliances, travel needs, cleaning products, recycling use, and any other office products or use that could impact the environment.
City staff was extremely friendly and took careful notes followed up by a few photos here and there. They offered useful common-sense tips throughout the 20-minute assessment, completed a simple checklist, and took back their findings to their office for a full analysis of the business."
READ all about their POSITIVE EXPERIENCE and all the STEPS TO CERTIFICATION in THE COMPANY'S BLOG POST
What are the steps?
Step 1:  Registration
–       Register with the program at https://greenbiztracker.org/business/registration
–       A Green Business Program representative will contact you for an initial phone consultation.

Step 2:  Assessment
–       If the program is a good fit for all parties, a FREE in-person audit assessment will be scheduled and performed at the business.
–       After the assessment, the business owner will receive a report of specific measures needed to complete to become certified.
–       The City of Glendale assists the business owner every step of the way and provides FREE consulting, training and help with items that might prove more challenging.  It will also note potential rebates and FREE technical assistance.

Step 3:  Certification
–       Once a business becomes certified with the City of Glendale Green Business Program, it will receive:
A plaque and a digital copy of official certification
An official logo to place on the business' website and on other marketing materials
A window decal
Participation in a variety of B2B opportunities
A listing, as a Green Business on the City's website as well as on the state's database of certified green businesses
Congrats on your certification Once Upon A Time Bookstore!
They also can really use our support during these tough times. Please support this local treasure, which happens to be the OLDEST children's bookstore in the country!
You can find Once Upon A Time in Montrose:
2207 Honolulu Ave. Montrose Shopping Park
Phone: (818) 248-9668 / Website
Congrats on your certification Yoga-Urt!
". . . in 2019, through the help of the City of Glendale, we will also be composting at our store in Glendale and hope to add composting to our store in Echo Park in the near future."
You can find Yoga-Urt in Kenneth Village:
1407 W. Kenneth Road, Glendale, CA 91201
Tel: (818) 545-3880 / Website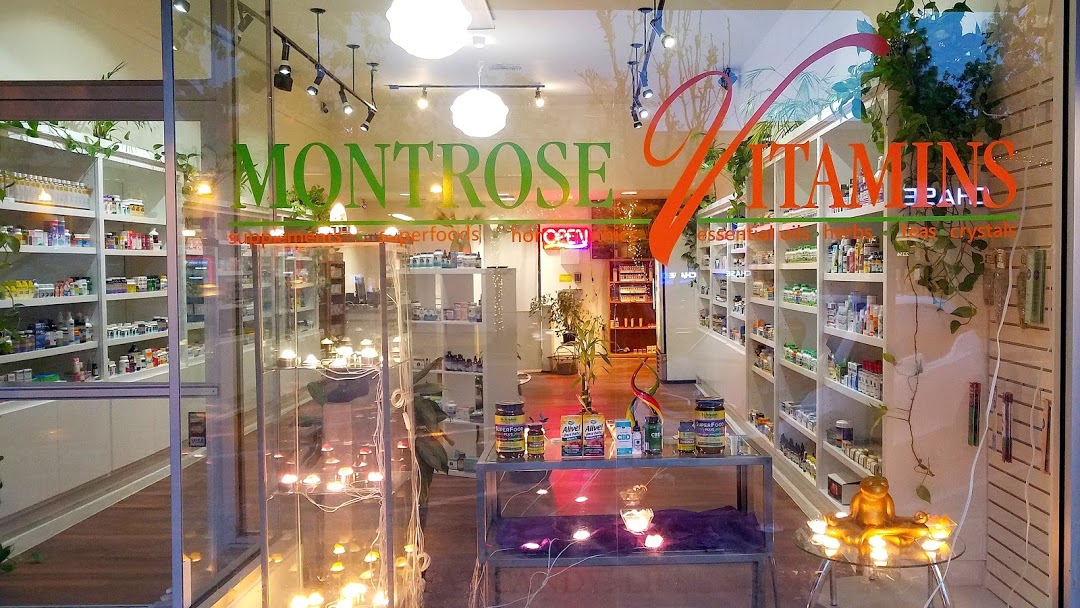 Visit Montrose Vitamins and CBD:
2317A Honolulu Avenue, Montrose, California 91020
Tel: (818) 330-9825 / Website
Congrats on your certification Montrose Vitamins and CBD!
"Preserving the environment is very important and I didn't see the things the program wanted me to address were very intrusive to what we'd been doing – like switching to faucets that used less water and changing to recycled paper products. Plus, we received a rebate to help make some of the changes.
I definitely recommend this [Green Business] program to other businesses, since it makes you aware of simple, easy things you can do so you can do your part in helping the environment."

– Tracy Quillen, Owner

Congrats on your certification Pick Trace!
"Getting certified in the Green Business program helps us demonstrate that we are a business that is holistically invested in a better future.

While our business was already operating with sustainability in mind, the Green Business program helped us pinpoint areas for improvement and provided a rebate to help us make those necessary changes."

– Kelsey Spencer, Operations Manager