The City of Glendale's Office of Sustainability, in collaboration with American Green Zone Alliance, will present a free event from 8 am to 12 pm on Thursday, February 23 behind Glendale City Hall, for independent gardeners and landscape companies to learn about the new CORE voucher incentives to buy electric landscaping equipment and test out equipment!
Please share this information with your neighborhood residents who have gardeners that may currently be using gas powered equipment to maintain their yards. Feel free to print out and hand it out to gardeners as you walk the neighborhoods.  There are flyers linked in English, Spanish and Armenian below.

Download FLYER IN ENGLISH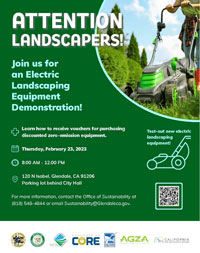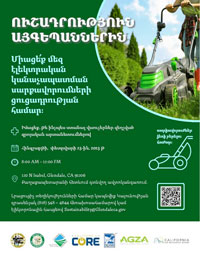 DIVE DEEPER: You can learn more about the CORE Voucher Program, transforming your yard to a "Residential Green Zone" and the effort to electrify landscaping equipment used in Glendale's parks and public spaces, on our website.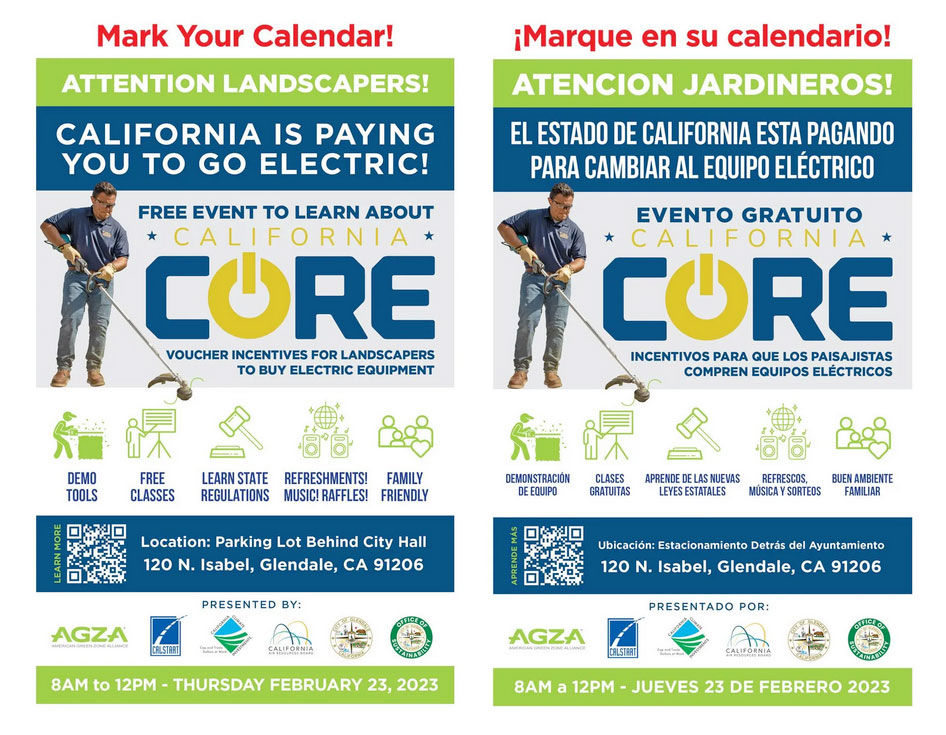 PRINT THIS FLYER (Above) It mentions refreshments and raffles!