Eco Items on the Agenda
6 pm Regular City Council Meeting
Agenda/Watch:  https://glendaleca.primegov.com/Portal/Meeting?meetingTemplateId=34341 (Note: At the time of this post creation, this link was broken. You can try again from here: https://www.glendaleca.gov/government/public-meeting-portal)
8. Action Items
a. Public Works, re: Update on the State of the Urban Forest
1. Ordinance Amending Portions of Chapters 12.40 and 12.44 of the Glendale Municipal Code to Update Standards and Implement Greater Enforcement Mechanisms for Public and Indigenous Tree Protection
2. Ordinance Amending Portions of Titles 16 and 30 of the Glendale Municipal Code Regarding Tree-Related Zoning Provisions
3. Resolution Adding and Modifying Administrative Citation Fines in the Citywide Fee Schedule for Enforcement of the Public Tree and Indigenous Tree Ordinances
Links to reports from the city website are not functioning; however, this report can be accessed by viewing the "Packet" available here, beginning on page 93. Here are excerpts. Please read the report in the packet for a discussion of potential expansion of tree protection and related fee updates.
Report Excerpts: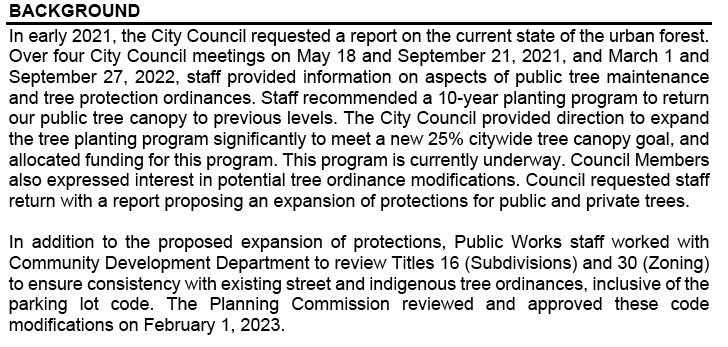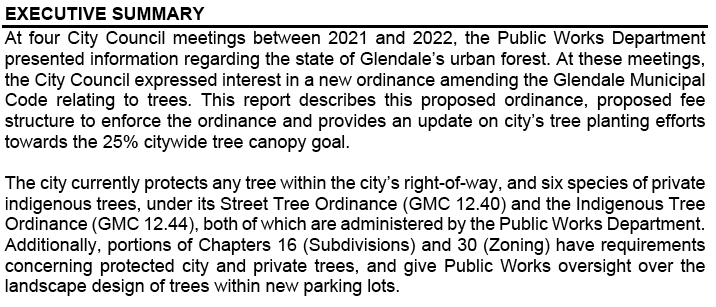 Again, PLEASE CONSULT THE FULL REPORT (click the link for the "packet") for the extensive discussion on revising tree removal penalties and methodology, which will be the subject of council discussion. This report begins on page 93.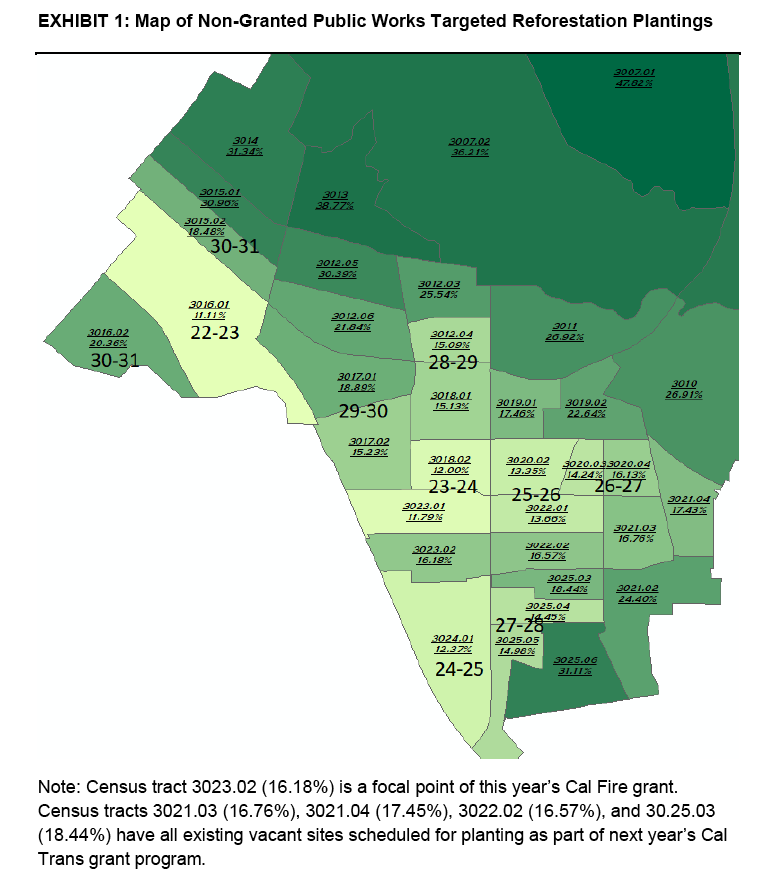 NOTE: There is another tree related item earlier in the meeting involving some tree planting (related to re-slurrying of Glendale streets.) For your information, here are additional tree projects:

Note – Scheduling changes can and do occur. We try to keep this post updated if things change, but please consult the city website for official agendas.
Subscribe to Blog via Email