Glendale City Council Watch
Eco-Items on the Agenda for Tuesday, August 23, 2022
6 pm Meeting
Live Feed / Agenda / Links to ALL reports: https://glendaleca.primegov.com/Portal/Meeting?meetingTemplateId=33543
1. CLOSED SESSION

c. Conference with Legal Counsel – Pending Litigation: Glenoaks Canyon Homeowners Association v. City of Glendale, L.A.S.C. Case No. 22STCP0011 (Scholl Canyon litigation)
8. ACTION ITEMS
b. Public Works, re: Brand Boulevard Complete Streets Demonstration Project
1. Motion recommending a quick-build alternative for the Brand Boulevard Complete Streets Demonstration Project – REPORT
GEC supports Walk Bike Glendale's advocacy effort to make N. Brand Blvd safer for people who walk, bike, take transit, and drive and is advocating for OPTION 1A. This transformative project will create the city's first-ever parking-protected bike lane and shorten the distance a pedestrian has to cross Brand Blvd. We hope this demonstration will pave the way for more sustainable designs of our streets the expand peoples' options to get around the neighborhood.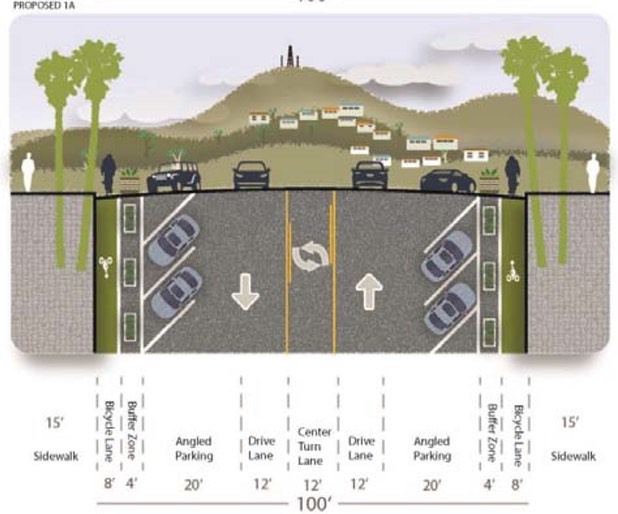 City of Glendale "Share Space and Place" website, inviting your input: https://storymaps.arcgis.com/stories/4650e80aaa324ac3a7473611fc515422
e. Community Development, re: Resolution to Accept State of California Grant in the amount of $8 Million for Rockhaven
1. Resolution authorizing the Director of Community Development or designee to execute Grant Agreement GF2104-0 with the California Natural Resources Agency for Rockhaven Sanitarium in the amount of $8 million
2. Resolution of Appropriation in the amount of $8 million
3. Motion directing staff to install super heavy duty vinyl tarps at the eleven Rockhaven structures
Note – Scheduling changes can and do occur. We try to keep this post updated if things change, but please consult the city website for official agendas.
Subscribe to Blog via Email